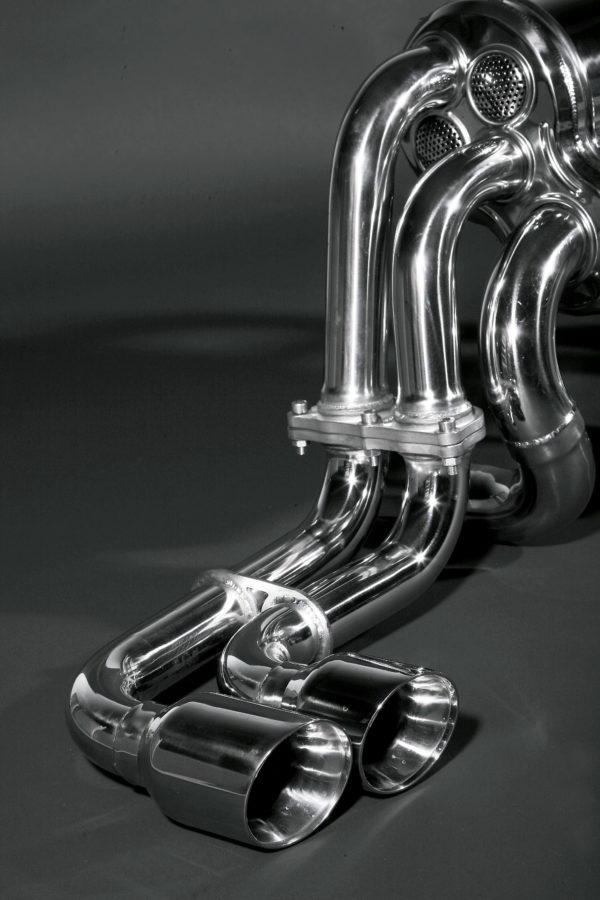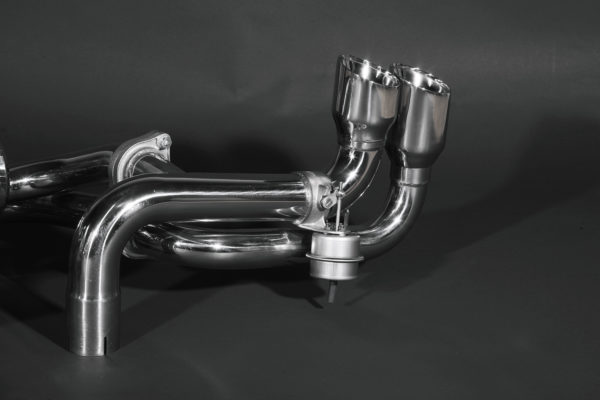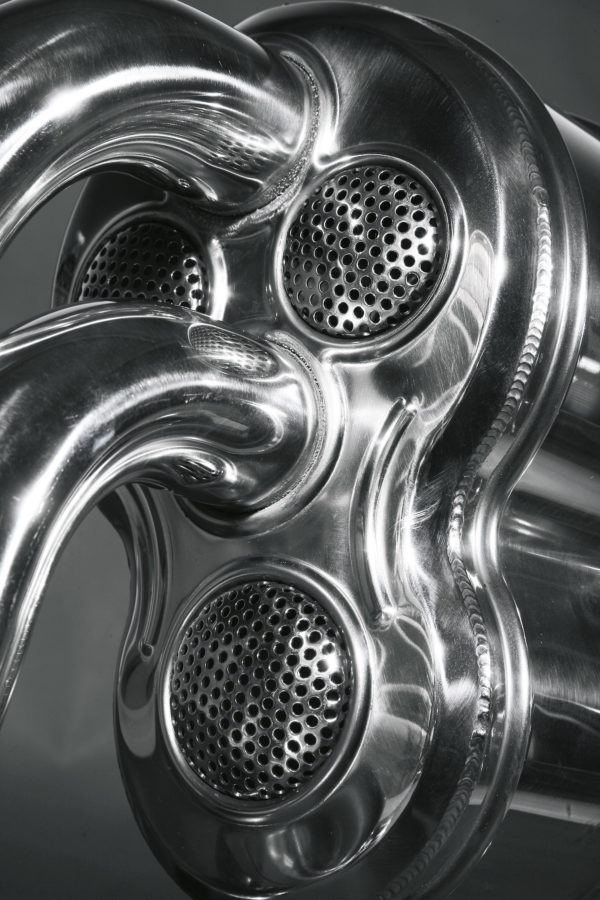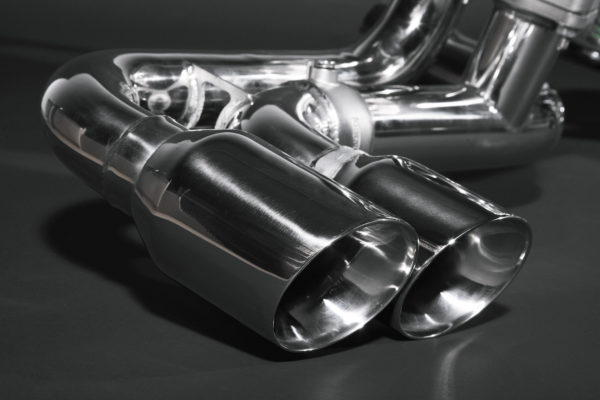 Ferrari 360 – Valved Exhaust System
This Package Includes:
Ferrari 360 Valved Exhaust System
Mounting Hardware, Gaskets
02FE02203002
1/18
$5,900.00
Available on backorder
Description
Additional information
Reviews (0)
Description
Ferrari 360 – Valved Exhaust System
The iconic CAPRISTO Valved Exhaust System offers the best of both worlds through its capability to produce an aggressive exhaust note under acceleration, and a more subdued sound for city driving.
This feature is possible using vacuum-actuated valve flaps that open and close depending on driving conditions and input from the driver. At lower engine speeds and during cruise operation the valves are closed and produce a deeper exhaust note. At wide-open throttle, the valves open releasing the full symphony of the engine.
The opening or closing of the CAPRISTO valves are controlled by the engine ECU, therefore working in the same way that the original exhaust was designed to function. The OEM vacuum pipes fit directly into the CAPRISTO valve system.
Alternatively, you could fit the optional wireless remote controller for the exhaust valves, which would provide the ability to open and close the valves at a touch of a button. In the closed condition control is returned to the engine ECU.
CAPRISTO Exhaust systems are engineered and manufactured utilizing advanced 3D Laser-Scanning, CAD Design, Digital prototyping, and CNC-bending/milling at our factory in Germany. Each system is made of high-grade T309 Stainless Steel and hand polished to a mirror finish. After extensive research, this specific alloy was chosen for its sonic resonance properties, low weight, and durability which are close to the properties of Inconel (used in F1).
IMPORTANT
During installation, it is IMPERATIVE to remove all OEM mountings – You must use the exhaust bracket provided with your exhaust.
The CAPRISTO designed mounting work so well that we recommend it be fitted in place of the original support system even if the OEM silencer is retained.
Link to CES 3 Installation PDF
Link to CES 3 Installation Video
End Pipes: 4 x 85mm
https://youtu.be/KXjfaKrLgpct=24
---
Only logged in customers who have purchased this product may leave a review.